Shop Genuine Dodge Parts with MoparPartsGiant.com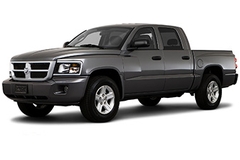 Dodge is an exceptionally well known auto brand, starting over 100 years ago with the Dodge model 30-35. Over the next century Dodge has produced a wide range of vehicles, full-sized cars, and trucks, to compact models like the Dart. Dodge's legacy includes iconic vehicles such as the Viper, Duranger, Challenger and Charger. Dodge cars are renowned for their powerful engines and high-quality Dodge parts. Dodge has consistently put an emphasis on performance, durability, and innovation throughout its long history.
The Dodge Challenger has embodied the spirit of American muscle cars, by being known for its retro appeal, and highly potent performance, reminding drivers of the golden age of muscle car horsepower. The Dodge Charger has defined the fusion of a full-size sedan with a high performance ethos, which appeals to those looking for spaciousness coupled with raw power. The Dodge Durango has offered families a unique blend of SUV practicality, and exciting driving dynamics. The Dodge Viper is an iconic vehicle which has been etched in the hearts of Dodge enthusiasts for years, for its unparalleled power and distinctive design.
Dodge has long been known for its performance-oriented vehicles, and has continued to push the boundaries of automotives, with its Dodge Parts, engines, and transmissions. The Dodge Challenger SRT Hellcat Redeye is a miraculous vehicle wielding a supercharged 6.2L HEMI V8 engine that outputs an astonishing 797 horsepower at 707 lb-ft of torque. This monstrous engine is combined with a 8-speed TorqueFlite automatic transmission, specifically calibrated to handle this Hellcat's unstoppable power and give it precise, rapid shifting. The transmission also employs paddle shifters and a manual mode, providing drivers with enhanced choice and control. The Dodge Durango SRT is also an impressive beast with a 6.4L HEMI V8, at 475 horsepower. Dodge's focus on powerful performance, when combined with their sophisticated transmission technology, and genuine Dodge parts, has cemented Dodge's stalwart reputation by delivering truly exhilarating driving experiences for the modern automobile enthusiast.
OEM Dodge parts are the #1 choice in terms of quality. Crafted by Dodge, they follow rigorous factory specs and go through the demanding quality control processes during manufacturing. You're at the right spot, MoparPartsGiant.com, if you're in search of top-notch OEM Dodge parts. Our extensive line of genuine Dodge parts is competitively priced. Apart from affordability, our parts come with added benefits such as a hassle-free return policy, expedited shipping, manufacturer's warranty, and assured durability and reliability. MoparPartsGiant.com today for all your Dodge needs!